The rise of online grocery delivery platforms, driven by digital technology and logistics advancements, has transformed how people shop for groceries. With projected 20% annual revenue growth from 2021 to 2031, market leaders like Walmart, Publix, Target, and Amazon Fresh are experiencing unprecedented order volumes. Businesses are leveraging web scraping grocery delivery data to gain insights and an edge in the market. Aspiring and existing grocery delivery companies use data scraping services for valuable market knowledge.
The Significance of Web Scraping Grocery Delivery Data To Boost Business
The utilization of Grocery Delivery Mobile App Data Scraping Services offers online grocery delivery businesses the versatility to pursue various objectives. These services empower companies to choose between targeting all available data fields or focusing on specific ones that align with their business goals. By leveraging these scraping services, businesses can gain valuable insights into market trends, competitor analysis, customer behavior, inventory management, pricing optimization, and targeted marketing. The ability to extract and analyze relevant data points allows businesses to make data-driven decisions, adapt to changing market demands, and remain competitive in the dynamic online grocery delivery industry.
Consumer Buying Trends
With the advancement of delivery logistics, online grocery shopping has become a convenient option for customers, who can now order groceries from the comfort of their homes and have them delivered to their doorstep. The popularity of user-friendly platforms, flexible payment options, and attractive discounts is driving the growth of the online grocery industry. Scrape grocery delivery data to gain valuable insights into consumer buying trends, enabling businesses to better understand customer preferences and shopping behaviors.
The graphs illustrate the increasing number of online grocery users over the years, aligning with the growth of internet users. Internet availability is a critical factor driving people to choose online grocery delivery services.
The US presents a promising market for online grocery businesses compared to the UK.
The period from 2018 to 2024 has witnessed a significant surge in online grocery store users in the US. In 2018, the user count stood at 72 million, projected to reach 163 million by 2024.
Walmart operates more grocery stores in the US compared to those in Mexico and Canada
Enhance Pricing Strategy
Grocery retailers and delivery platforms can enhance their pricing strategies and marketing efforts through web scraping grocery delivery data, enabling them to analyze competitors' discounts and offers. Competitive pricing becomes a primary objective for brands listed on grocery delivery platforms. Simultaneously, for grocery delivery platforms, insights into discounts and offers from other platforms aid in improving their marketing strategies.
List of Data Scraped from Online Grocery Delivery Platforms
Amidst the booming grocery selling and delivery industry, web scraping services hold immense potential for every business involved in the sector. This reasonable time presents a chance for businesses to utilize dependable web scraping solutions and gain a competitive edge.
Scrape Grocery Data API Data empower businesses to extract essential data points from existing online delivery platforms, unlocking valuable market insights and enhancing decision-making capabilities.
Store/Grocer Name
Address
Geo coordinates
Product Name
Product Image
Product SKU
Product Category
Product Description
Product Specifications
Product Price
Discounted Price
Best offers
Services Available
Customer Reviews/Ratings
After collecting the data, it undergoes a cleaning process and is presented in a structured format, facilitating informed decision-making.
The provided graphs offer insights into the current market owners and their performance compared to competitors. Notably, Walmart leads in the US with the highest number of stores (47.04%), followed by Target and Publix.
Walmart receives more visitors than Amazon Fresh, while Tesco has a lower visitor count.
Amazon Fresh records the highest average time customers spend on its website, with 7.21 minutes, while Walmart has the lowest average time, with 4.65 minutes.
Walmart exhibits the highest bounce rate, with Whole Foods Market and Target closely behind. (Bounce rate refers to the percentage of visitors who leave a webpage without engaging in any action, such as clicking on links or making a purchase.)
Leveraging Scraped Grocery Delivery Data for Competitive Edge
Web scraping grocery delivery data benefits many businesses, including grocery retailers, online retailers, grocery platform competitors, bulk grocery dealers, and those planning expansion. The global online grocery market has been steadily growing, projected to reach an estimated 2160.7 billion USD by 2030.
Grocery Retailers
For existing offline grocery businesses, embracing online convenience through web scraping can enhance operations and customer experience. Before joining popular grocery delivery platforms, analyzing local grocers' offerings in your area using web scraping services can help strategize your marketing efforts effectively.
Online Retailers
Incorporating grocers can significantly enhance sales and revenue for online retailers with diverse product categories. High-value grocers have the potential to attract more customers, subsequently driving sales for other products on the platform.
Bulk Grocery Dealers
As a bulk grocery product dealer catering to retailers, gaining insights into popular products among end customers can enhance your offerings. Scraping data from ratings and reviews can provide valuable information about popular product categories across various regions and localities. With this knowledge, you can attract more retailers to purchase your bulk products.
Grocery Platform Competitors
As the industry continues to attract new players, web scraping emerges as a powerful tool to enhance your business strategy. Whether you are launching an online grocery platform or already have one, the data scraped from competitor platforms holds immense value. It offers invaluable insights into the market, top-selling products, pricing, and more, providing businesses with a competitive edge.
Business Expansion
A comprehensive overview of existing grocery delivery services and sellers is crucial for businesses planning to expand grocery delivery services to new cities or regions. A customized web scraping solution can provide valuable location data to align expectations and requirements, aiding in successful expansion endeavors.
Tailored Solutions for Grocery Delivery Data
Leveraging web scraping for grocery delivery data equips businesses in the competitive online grocery industry to make informed decisions, optimize strategies, and maintain a competitive edge. Whether you're an established online seller, grocery retailer, bulk dealer, or a new market entrant, web scraping offers valuable insights for success. Partnering with a reliable provider like Food Data Scrape ensures efficient and cost-effective data extraction, capitalizing on the online grocery delivery boom.
For further details, get in touch with Food Data Scrape now! You can also reach us for all your Food Data Aggregator service and Mobile Restaurant App Scraping service needs.
Get in touch
Get in touchWe will Catch You as early as we recevie the massage
Trusted by the best of the food industry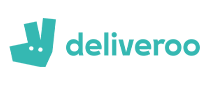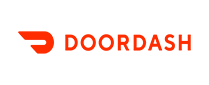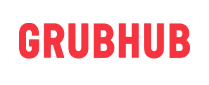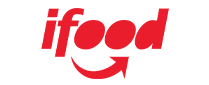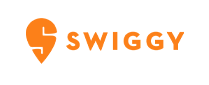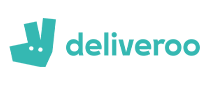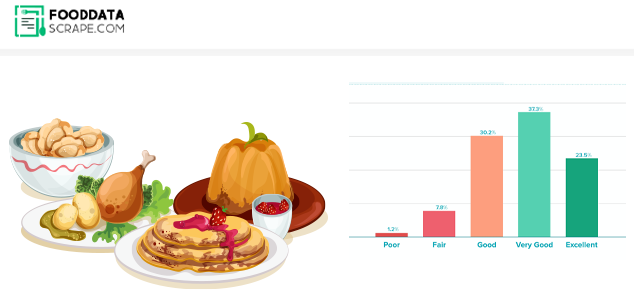 Gain Culinary Success with Food Dashboard Insights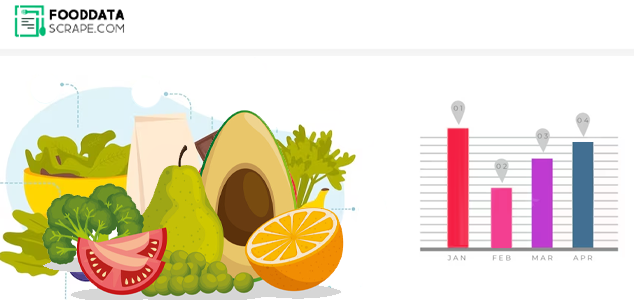 Grocery Dashboard to Drive Grocery Insights