Grocery delivery mobile app data scraping involves extracting pertinent information from specialized mobile applications catering to grocery delivery services. Data scraping systematically accesses and retrieves data like product details, prices, availability, store locations, reviews, and promotions through automated techniques.
The objective of scraping grocery delivery app data is to amass comprehensive, current information beneficial to businesses in the grocery sector. This data yields insights and market intelligence, enabling informed decisions, streamlined operations, and a competitive edge. Scraping multiple apps allows businesses to access a more comprehensive dataset, facilitating analysis of trends, competitors, and consumer behavior. In essence, this approach scales information gathering, automates collection processes, and harnesses scraped data for diverse applications.
Why is Data Scraping Important for Grocery Delivery Business in Japan?
Data scraping plays a pivotal role for businesses in the grocery delivery sector for the following reasons:
Market Insights: Extracted data, like restaurant names, menus, prices, ratings, and reviews, provides tailored insights aligning with business needs.
Price Optimization: Scrutinizing scraped data on competitor pricing, discounts, and promotions allows businesses to refine pricing strategies for profitability and competitiveness.
Inventory Control: Real-time data scraping grocery delivery apps in Japan facilitate monitoring stock levels, identifying popular items, enhancing inventory management efficiency, and reducing wastage.
Personalized Marketing: Insights into consumer preferences enable customized marketing campaigns, boosting engagement, satisfaction, and loyalty.
Competition Analysis: Scraped data from rival apps informs about product offerings, pricing, and customer engagement, guiding strategies for market differentiation and advancement.
Strategic Choices: Through data-driven decisions, businesses analyze trends, consumer demands, and expansion opportunities, guiding partnerships, product development, and operational enhancements.
List of Data Fields
The following lists of data are available from grocery delivery apps in Japan:
Product Information
Pricing
Availability
Store Data
Location Data
Customer Reviews
Ratings
Order History
Promotions
Deals
User Profiles
List of Grocery Delivery Apps in Japan
1. Rakuten Seiyu Netsuper: Named after its parent companies Rakuten and Seiyu, Rakuten Seiyu is a successful joint venture. This online supermarket has experienced remarkable growth, emerging as one of the most frequently utilized options. It boasts an expansive range of everyday products, signifying its substantial expansion in both scale and profitability. Scrape Rakuten Seiyu Netsuper grocery delivery data for data insights.
2. Amazon Fresh: Amazon Fresh, an extension of e-commerce giant Amazon, revolutionizes grocery shopping. This online service offers a vast selection of perishable and non-perishable items, delivered conveniently to customers' doorsteps. It's a game-changer in the grocery industry, combining the convenience of online shopping with the immediacy of fresh produce and pantry essentials. Scrape Amazon Fresh grocery delivery data to enhance customer demands.
3. Aeon: Aeon, a prominent retail conglomerate headquartered in Japan, operates across various sectors, including supermarkets, department stores, and malls. Eon caters to diverse customer needs with a wide array of products and services. Its presence extends internationally, making it a significant player in the retail industry with a strong emphasis on customer satisfaction and convenience. Scrape Aeon grocery delivery data to gain a competitive edge.
4. Ito-Yokado: Ito-Yokado, a renowned Japanese retail chain, encompasses supermarkets and department stores. It provides a comprehensive range of products, from groceries to clothing, and serves as a one-stop shopping destination. With a commitment to quality and customer-centric offerings, Ito-Yokado has established a strong foothold in the retail landscape, offering convenience and diverse options to its customers. Scrape Ito-Yokado grocery delivery data for price monitoring.
5. Seijo Ishii: Seijo Ishii, a distinguished Japanese grocery retailer, prioritizes premium offerings and quality. Focusing on gourmet and imported products, it caters to discerning customers seeking unique and high-end items. The brand's dedication to providing an elevated shopping experience has solidified its reputation as a top-tier grocery destination in Japan, synonymous with sophistication and exceptional product selection. Scrape Seijo Ishii grocery delivery data for inventory management.
6. Cookpad Mart: Cookpad Mart, an innovative online grocery platform, redefines the shopping experience. It is tailored to home cooks and offers a curated selection of ingredients, kitchen tools, and recipes. With a user-centric approach, Cookpad Mart empowers culinary enthusiasts to access quality products while discovering new recipes, making it an essential hub for those passionate about cooking and exploring diverse culinary possibilities. Scrape Cookpad Mart grocery delivery data for understanding customer buying behavior.
7. Gochikuru: Gochikuru, a digital platform in Japan, brings convenience to grocery shopping. This service allows users to shop for groceries online and have them delivered to their homes. With a wide range of products available, Gochikuru simplifies the process of obtaining daily essentials and culinary items, catering to modern lifestyles where efficiency and ease of access are paramount. Scrape Gochikuru grocery delivery data for price optimization.
8. Ginza Fresh: A premium grocery service, Ginza Fresh elevates shopping for high-quality products. Catering to discerning customers, it offers a curated selection of fresh produce, gourmet ingredients, and artisanal items. With a focus on luxury and exquisite tastes, Ginza Fresh provides a seamless online shopping experience, allowing customers to enjoy exceptional ingredients conveniently, making it a top choice for those seeking culinary excellence. Scrape Ginza Fresh grocery delivery data for menu optimization.
Is it possible to Customize the Scraped Data to Meet Specific Business Needs?
Indeed, the scraped data is adaptable to match your business prerequisites precisely. Customization guarantees that the extracted data aligns perfectly with your objectives. The following are ways in which the scraped data plays an essential role:
Data Selection: Grocery Delivery Scraping API Services specify the exact data elements you wish to extract—product info, pricing, reviews, or store locations. This customization directs the scraping towards the data most relevant to your business.
Data Filtering: You can set criteria to filter the scraped data. You can sort products based on categories, prices, or nutritional attributes, refining the data to its most significant aspects using a grocery data scraper.
Data Formatting: Customize the format of the scraped data to your preference, whether it's CSV, JSON, XML, or any other specific format you require.
Data Update Frequency: Tailor the frequency of data updates according to your business needs—daily, weekly, or at your desired intervals—to keep your information current.
Integration with Existing Systems: The web scraping grocery app data can effortlessly integrate with your existing systems. The data can align with your systems, whether it's API endpoints, data feeds, or specific mappings.
Data Enrichment: Beyond basic scraping, if you require data enrichment, such as cross-referencing with other datasets or additional attribute appending, this is customizable.
Personalizing the scraped data ensures that the information delivered aligns precisely with your requirements, enhancing its usefulness for decision-making. Collaborating with the data scraping service provider to discuss your needs can determine how these customizations apply to achieving your business objectives.
For more in-depth information, feel free to contact Food Data Scrape today! We're also here to assist you with any of your needs related to Food Data Aggregator services and Mobile Grocery App Scraping service. We also provide advanced insights and analytics that offer valuable data-driven perspectives to drive informed decision-making and enhance business strategies.
Get in touch
Get in touchWe will Catch You as early as we recevie the massage
Trusted by the best of the food industry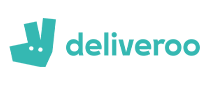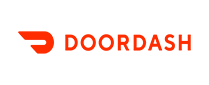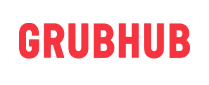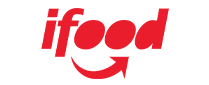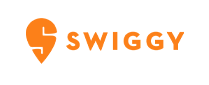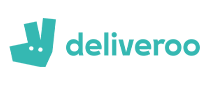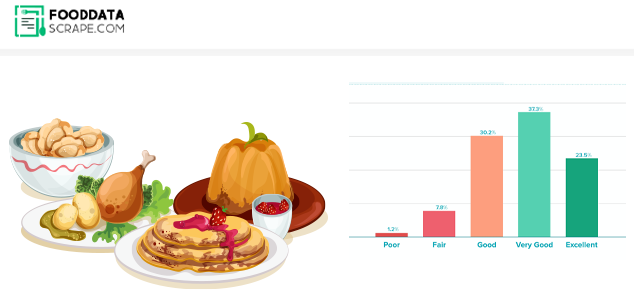 Gain Culinary Success with Food Dashboard Insights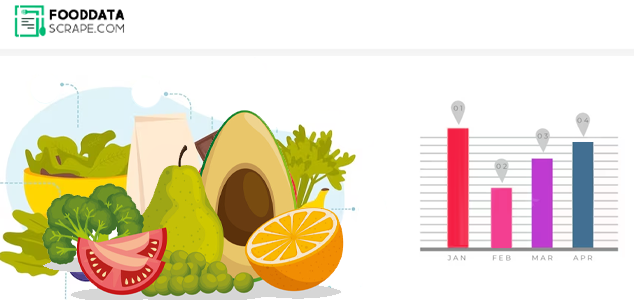 Grocery Dashboard to Drive Grocery Insights