Online food ordering apps have become the latest and most convenient way for customers to order food from restaurants. Many restaurant owners have developed their food delivery apps, making it effortless for clients to order fresh food online. Several popular food delivery apps act as platforms connecting restaurants with customers, including UberEats, FoodPanda , Zomato, Swiggy, Eat, Deliveroo, DoorDash, , Grubhub, GoPuff, Postmates, Delivery.com, ChowNow, Instacart, Seamless, and Caviar, among others. The best option is to perform food delivery data scraping to gain deep insights into food delivery trends.
The Restaurant-to-Consumer Delivery segment is the largest in the market, with a volume of US$4,934 million in 2020. It projects to experience a steady annual growth rate (CAGR 2020-2024) of 9.5%, reaching a market volume of US$13,233 million by 2024. In 2020, the Online Food Delivery segment generated US$9,207 million. The industry is witnessing remarkable expansion as more consumers opt for the convenience of ordering food online and having it delivered to their doorstep. To stay competitive, seek professional help from food delivery website scraping services.
Stats of Food Delivery in Australia
In 2013, 67,000 Australians ordered food online for delivery; by 2017, the number had doubled to 134,000.
In 2019, before COVID-19, nearly half of the respondents stated they used food delivery services at least once a month, and online ordering sales predict to grow over three times faster than on-premises sales by 2023.
Younger Australians, particularly millennials, were the most frequent users of food delivery services, with 73% ordering food through delivery apps.
As of 2022, delivery services account for 30% of total restaurant sales, with over 5.5 million Australian consumers aged 14+ (26.5%) ordering food online, a significant 66% increase from 2018.
As per IBISWorld report, Australia's online food ordering and delivery market experienced a rapid growth rate of 20.6% from 2017 to 2022, outpacing the overall growth rate of the Australian economy.
The food delivery industry's worth of $850.5 million has grown faster than the Australian economy during the same period.
Web Scraping Australia's Top Ten Food Delivery Websites
Web scraping food delivery data in Australia involves extracting information from food delivery websites or platforms to collect data related to restaurants, menus, prices, user reviews, and other relevant details. However, it is essential to approach web scraping responsibly, respecting legal and ethical considerations. Here are some essential points to keep in mind:
Check Website's Terms of Service: While restaurant data extraction, always review the terms and conditions of the website you intend to scrape. Some websites explicitly prohibit scraping in their terms of service. If online food ordering data scraping is not allowed, you must seek permission from the website owners or consider alternative sources for data.
Use Public APIs: Many food delivery platforms provide public APIs (Application Programming Interfaces) that allow developers to access and retrieve data in a structured manner. Using APIs is often the preferred and authorized way to obtain data from these platforms.
Respect Robots.txt: The website's robots.txt file may contain rules that indicate whether web crawlers (scraping bots) are allowed or disallowed from accessing specific parts of the website. Make sure to respect these rules to avoid legal issues.
Rate Limiting: If you are scraping restaurant data, do so responsibly by implementing rate-limiting and being gentle with the website's servers. Avoid putting unnecessary strain on the website's resources.
Data Privacy and Compliance: Be mindful of data privacy and comply with relevant regulations, such as GDPR (General Data Protection Regulation) in the European Union, if the website handles personal information.
Crawl with Caution: Scraping food delivery data from Australia's websites can impact the website's performance and overload the server. Crawl responsibly and avoid excessive requests.
Verify Data Accuracy: After scraping the data, ensure that the information is accurate and up-to-date.
Consider Alternatives: If web scraping is not allowed or not feasible, consider using publicly available datasets, APIs, or other legitimate sources of information.
List of Data Fields
Here is the list of data fields you can scrape from Australia's leading food delivery websites:
Restaurants URL
Restaurants Name
Restaurants Type
Cuisine Type
Rating
Total Discount
Cost Per Person
City
Location
Delivery Time
Food Delivery Status
Sub Locations
Address
Phone Number
Contact Details
Websites
Food Menu
Menu Image
Logo Image
Available Facilities
Top Ten Food Delivery Websites in Australia
1. Menulog: Menulog is a well-established and popular online food delivery platform that has made its mark in the Australian market. As a digital marketplace, Menulog is a convenient bridge between hungry customers and an extensive array of local restaurants, cafes, and eateries. Its user-friendly website and mobile app allow users to browse various restaurants, offering various cuisines to suit different tastes and preferences. Scrape Menulog food delivery data to stay competitive. With Menulog, customers can easily place their food orders online, eliminating the need to pick up the phone or physically visit restaurants.
2. Deliveroo: Deliveroo is a prominent online food delivery platform in multiple countries worldwide. Founded in 2013 in London, United Kingdom, the company has rapidly expanded its services to serve customers in various markets, including Europe, Asia, Australia, and the Middle East. Deliveroo acts as an intermediary between customers and restaurants, enabling users to order food online and deliver it to their location. Scrape Deliveroo food delivery data to understand customer behavior.
3. Uber Eats: Uber Eats is a prominent online food delivery platform owned and operated by Uber Technologies Inc., the same company behind the popular ride-sharing service, Uber. Launched in 2014, Uber Eats has rapidly expanded its services globally and is now available in numerous countries and cities worldwide. The platform has quickly become a popular choice for food delivery, allowing users to enjoy their favorite meals from various restaurants in the comfort of their homes or offices. Scrape Uber Eats food delivery data to optimize the menu.
4. Hey You: Hey You is an Australian-based mobile app and online platform focusing on mobile ordering and payments for food and beverages. Initially launched in 2011 under "Beat the Q," the app was rebranded as "Hey You" in 2015. It has gained popularity for its convenience and efficiency in streamlining the ordering and payment process at cafes, restaurants, and other food outlets. Scrape Hey You food delivery data to perform market analysis.
5. Happy Cow: HappyCow is an online platform and mobile app widely known as the leading resource for finding vegan, vegetarian, and plant-based restaurants and eateries worldwide. The platform was founded in 1999 by Eric Brent and has since grown to become a go-to source for vegans, vegetarians, and anyone looking for plant-based dining options. Scrape Happy Cow food delivery data to optimize prices.
6. Open Table: OpenTable is an online restaurant reservation platform allowing users to make reservations worldwide. The platform has become one of the leading reservation services catering to diners and restaurants. OpenTable provides a user-friendly website and mobile app that streamlines the reservation process and offers various features to enhance the dining experience. Scrape Open Table food delivery data to understand the highly demanding item.
7. Doo rDash: DoorDash is a popular food delivery platform in the United States, Canada, Australia, and other countries. Since 2013, the platform has allowed customers to order food from various restaurants and deliver it to their doorstep through a network of independent contractors known as "Dashers." Scrape DoorDash food delivery data to understand the competitors' strategies.
8. Zomato: Zomato operates in Australia, providing customers nationwide with food delivery and restaurant discovery services. Zomato Australia allows users to explore various restaurants, cafes, and eateries in various cities and towns, making it easier to discover new dining options. Scrape Zomato food delivery data to determine which locations have high demand for food delivery.
9. EatNow: EatNow is an online food delivery platform in Australia. It allows customers to order food from various restaurants and deliver it to their doorstep. EatNow provides a convenient and user-friendly platform for ordering meals from various cuisines and dining options. Scrape EatNow food delivery data to make add-ons to your menu.
10. EASI: EASI is a food delivery platform that primarily operates in Australia, serving major cities such as Sydney, Melbourne, Brisbane, and Adelaide. The platform focuses on delivering a wide range of Asian cuisine from various restaurants and eateries, making it a popular choice for customers who crave Asian dishes. Scrape EASI food delivery data to know which Asian dishes are highly prominent.
How Can Food Businesses Get Competitive Edge By Scraping Food Delivery Data?
Before restaurant menu scraping, it is crucial to understand the target audience and their preferences accurately. Different age groups have varying tastes and dietary preferences, such as meat lovers, seafood enthusiasts, vegetarians, health-conscious individuals, and those seeking customizable options at a value. To succeed, restaurants must cater to the specific preferences of their chosen age group, as younger customers may prefer more diverse offerings. In contrast, older ones show a preference across various categories. Creating a menu that appeals to consumers' preferences and meets their demand requires careful consideration and adaptation to their tastes and needs. Restaurant owners often face challenges in satisfying the demands of a broader customer segment while delivering a menu that resonates with their preferences.
Once the target audience is defined, food delivery scraping tools can focus on direct competitors in the industry, especially the most competitive ones. By scraping their menus, valuable insights are found into the items offered, their impact on ratings, and why customers love them. Analyzing older menus helps to understand menu changes and identify successful and discarded dishes. Working with a menu scraping service provider can simplify the process and avoid overwhelming data handling. This approach aids in creating a competitive advantage by understanding what works well and what doesn't in the restaurant industry.
Scrape Prices with Menu Items
Price scraping is highly valuable for creating a competitive pricing strategy. When scraping menu items, remember to include their prices, as they provide insights into the market and customers' willingness to pay. Understanding industry prices and changes is crucial, especially for newcomers aiming to introduce innovative approaches. Analyzing competitors' prices helps set competitive prices and effectively differentiate your menu. Consider your target audience's price preferences and aim to set prices neither too low nor too high. Even for existing restaurants, price scraping enables a price comparison strategy to reflect the desired perception of quality, including prices. At the same time, crawling menus are essential for achieving competitive pricing and a successful pricing approach.
Scrape Menus Reviews
Sometimes, more than scraping menu items and prices are required. Knowing customers' thoughts about the item and the prices is much more critical. You have to be accurate in your menu creation process. So, to get the perfect results, you need to review the reviews and ratings of restaurants to see how customers evaluate the menus and prices of a specific restaurant. The internet is loaded with several review websites where people can leave their feedback and rate the restaurant based on detailed criteria. In our case, we want to look at menu ratings in terms of the variety of offers, satisfaction, and pricing. Note that you should look at specific ratings rather than how people generally rate the restaurant. The restaurant might have a good rating, but this may be due to its atmosphere, live music, or drinks, while the menu might need a more satisfactory rating. Food data scraping API collects relevant feedback about menus in your restaurant industry.
Conclusion: In conclusion, food delivery data scraping provides valuable information, including menu items, prices, and customer reviews, allowing restaurants to create competitive pricing strategies and design menus that cater to their target audience's preferences accurately.
For further details, contact Food Data Scrape now! You can also reach us for all your Food Data Aggregator and Mobile Restaurant App Scraping service requirements.
Get in touch
Get in touchWe will Catch You as early as we recevie the massage
Trusted by the best of the food industry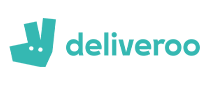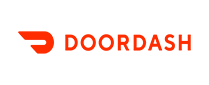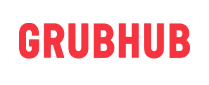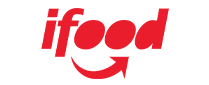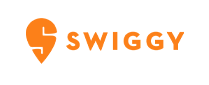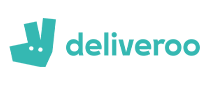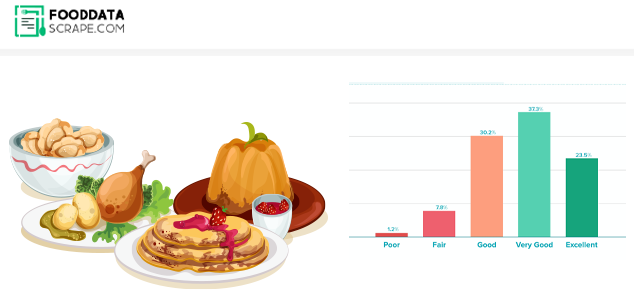 Gain Culinary Success with Food Dashboard Insights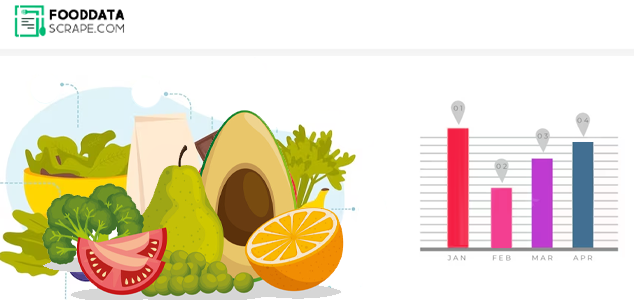 Grocery Dashboard to Drive Grocery Insights