E-Grocery, or online grocery shopping, offers a convenient alternative to traditional in-store purchasing. It eliminates the need to visit supermarkets or markets for daily essentials physically. The preference for online grocery shopping manages by time efficiency, personal safety, avoiding impulsive purchases, and the ease of price comparison. The Covid-19 pandemic has significantly accelerated the adoption of e-grocery, propelling Indonesia's grocery market potential to grow from US$140.2 billion in 2019 to a projected US$169.4 billion in 2022. It has given rise to the need for Indonesian e-grocery data scraping services. Convenience stores predict to gain market share over traditional retailers, while online grocery retail predicts to expand from 0.3 percent to 0.5 percent. In Indonesia, the e-grocery market has thrived during the pandemic, with over half of Indonesians increasing their e-grocery spending and more than 60 percent intending to continue this trend in the future, as per a Redseer survey conducted in August 2020.
Although online grocery shopping concentrates in the Jabodetabek region of Indonesia, its potential extends to other areas. The Institute of Grocery Distribution (I.G.D.) Asia forecasts a substantial 198 percent growth in the value of online grocery, rising from US$99 billion in 2019 to US$295 billion by 2023. Southeast Asia predicts to witness remarkably rapid expansion. Research conducted by L.E.K. Consulting indicates that online grocery in Indonesia is rapidly surging, with projected gross merchandise value (G.M.V.) reaching between US$5 billion to US$6 billion by 2025. Scrape online grocery data to gain insights into the competitors' offerings.
List Of Data Fields
Store Name
Address
Product name
Product Description
Product image
Product SKU
Offer and discounts
Reviews/Ratings
Product price
Product Category
Top Ten Indonesian E-Grocery Apps
1. Happy Fresh: Under the slogan "Fresh groceries at your doorstep in the next hour," Happy Fresh has effectively bridged the gap between traditional grocery stores such as Giant, Lotte Mart, and Ranch Market and online customers. Notable attributes include multiple payment options, including cash, Grab, or credit card billing. Furthermore, the service offers flexibility in selecting delivery time slots to accommodate individual schedules. Scrape Happy Fresh online grocery data for competitive analysis.
2. GrabMart: Amidst the shift away from traditional grocery shopping, Grab has introduced GrabMart, a new grocery shopping service. Accessible through the Grab app, GrabMart facilitates shopping from smaller establishments like Lawson and Family Mart. This convenient solution is beneficial when options are limited, enabling users to shop for groceries at smaller stores via the app conveniently. Scrape GrabMart online grocery data for price monitoring.
3. Sayurbox: For those seeking fresh produce and healthy items, Sayurbox emerges as the ideal application. It sets itself apart by directly sourcing fresh ingredients from local farmers and producers across Indonesia. This practice brings advantages like shorter distribution cycles and reduced waste and demonstrates Sayurbox's commitment to sustainability. It is important to note that Sayurbox operates on a 2-day pre-order model, as the farmers and producers receive advance orders, ensuring that your fruits and vegetables harvest upon purchase. Scrape Sayurbox online grocery data to optimize menu data.
4. Luxofood: Luxofood is the pioneer in online grocery retail, exclusively focusing on premium groceries and exquisite fine foods. Each product undergoes rigorous selection based on taste and quality. Collaborating closely with artisans and chefs, Luxofood ensures the delivery of restaurant-caliber goods to your doorstep. This platform showcases an array of items unavailable elsewhere and an extensive selection of wines and spirits. Scrape Luxofood online grocery data to generate revenue.
5. Swastik Market: Swastik Market specializes in providing a range of Indian grocery essentials, including lentils, spices, Ready-to-Eat meals, pickles, flours, frozen gourmet dishes, utensils, and hair oils. The platform extends its offerings to encompass religious Pooja items and more. This versatile marketplace is accessible not only through online channels but also on Android smartphones. Additionally, it facilitates free home delivery services. Scrape Swastik Market online grocery data to stay ahead of the competition.
6. Brambang: Brambang.com is an online supermarket offering diverse fresh products and high-quality food ingredients. The ordering process is expedient; placing an online order can deliver your groceries within one day to all Jabodetabek regions. Ensuring top-notch quality, rest assured that all the products available have undergone stringent internal quality control measures. Scrape Brambang online grocery data to perform market analysis.
7. Ranch Market: Catering to the upper and upper-middle classes, Ranch Market focuses on delivering products of premium quality that emphasize distinctiveness. Their motto, "It's a Balanced Life," signifies their commitment to educating customers about health-conscious food choices and a well-rounded lifestyle. In addition to premium ingredients, the store offers an array of daily essentials, encompassing fresh items such as fruits, vegetables, seafood, and meat. Furthermore, they provide organic, gluten-free, and dietary products to meet varying preferences. Scrape Ranch Market online grocery data to manage inventory.
8. The FoodHall: Frequently situated in Jakarta's prominent malls, The FoodHall serves as a premier grocery destination. Renowned for its top-tier quality assurance, local and imported fresh produce is readily available. The store boasts extensive offerings, including plants for those venturing into gardening. With its comprehensive product selection, The FoodHall has earned recognition from Tripadvisor consumers as "a renowned and reliable grocery chain in Jakarta." Scrape the FoodHall online grocery data to understand market trends.
9. Club Sehat: Its holistic approach to well-being sets Club Sehat apart from other natural health food stores. Beyond product sales, it focuses on health significance by researching, analyzing market trends, and meticulously curating the finest quality offerings—Scrape Club Sehat online grocery data to make data-driven decisions.
10. Hypermarket: Hypermarket introduces a seamless online shopping journey, allowing shoppers to conveniently collect their purchased groceries at the nearest Hypermart store or opt for home delivery. With an extensive inventory of up to 30,000 items, the store maintains its commitment to affordability, complemented by innovative promotional strategies. Furthermore, they extend their offerings by providing inter-services for electronic products within a defined radius, catering to the convenience of their valued customers. Scrape Hypermarket online grocery data to understand consumer behavior.
How Does Indonesian E-Grocery App Data Scraping Help Revolutionize Shopping Strategies?
In today's dynamic retail landscape, the key to gaining a competitive edge lies in harnessing the potential of Indonesian e-grocery app data scraping to revolutionize shopping strategies. By extracting valuable insights from these apps, businesses can unlock a wealth of information about consumer behavior, preferences, and market trends. This data empowers retailers to make informed decisions, tailor product offerings to specific demographics, and optimize inventory management. Understanding popular products, pricing dynamics, and preferred delivery times enables businesses to enhance customer engagement through personalized marketing strategies. Furthermore, the ability to analyze competitors' pricing and offerings equips retailers with the tools to adjust strategies for maximum profitability. Indonesian e-grocery app data scraping provides the foundation for adaptive and customer-centric shopping strategies, transforming how businesses connect with their consumers and navigate the evolving market landscape.
Significance of Scraping Indonesian E-Grocery Apps
Scraping data from Indonesian e-grocery apps holds several significant advantages that can provide valuable insights for businesses and consumers alike:
Consumer Behavior Analysis: Scraping e-grocery apps allows businesses to analyze customer behavior, such as purchase patterns, preferred products, and shopping frequency. This information helps tailor marketing strategies and product offerings to meet consumer preferences.
Market Trends and Demand: By scraping grocery app data, one can track popular product categories, emerging trends, and shifting consumer demands. This knowledge assists in making informed decisions about inventory management and product expansion.
Pricing and Competitor Analysis: Extracting pricing data from e-grocery apps enables businesses to analyze their pricing strategies compared to competitors. It aids in adjusting prices competitively and maximizing profitability.
Inventory Optimization: Scraped data can reveal which products have high demand and which might need replenishment. Online grocery app data scraping services optimize inventory management, reducing the likelihood of stockouts or overstock situations.
Customer Engagement Strategies: Data scraping unveils user engagement patterns, such as preferred delivery times, promotion response, and interaction with specific product categories. This information helps formulate effective customer engagement strategies.
Personalized Marketing: Extracted data allows businesses to segment their customer base based on preferences, behaviors, and demographics. This segmentation facilitates personalized marketing campaigns that resonate with specific customer groups.
For further details, get in touch with Food Data Scrape now! You can also reach us for all your Food Data Aggregator and Mobile Restaurant App Scraping service needs.
Get in touch
Get in touchWe will Catch You as early as we recevie the massage
Trusted by the best of the food industry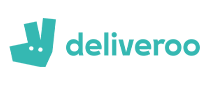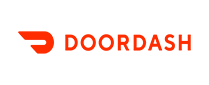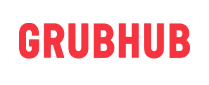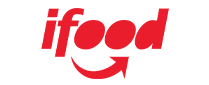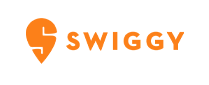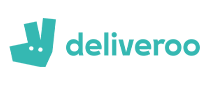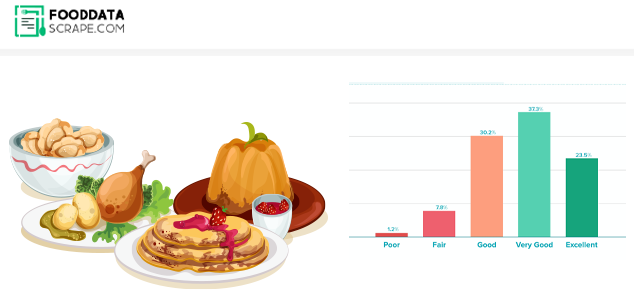 Gain Culinary Success with Food Dashboard Insights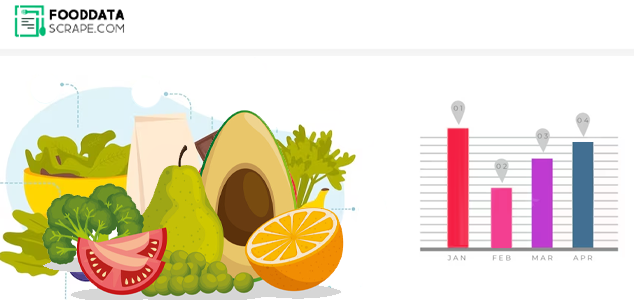 Grocery Dashboard to Drive Grocery Insights