The digital grocery sector is experiencing an unprecedented surge, surpassing in-store sales growth. It now holds a substantial portion of overall grocery sales, with the global online grocery market reaching USD 285.70 billion in 2021. Forecasts predict a remarkable 25.3 percent Compound Annual Growth Rate (CAGR) from 2022 to 2030. The pandemic-fueled year 2020 has led to a remarkable 42.6 percent Year-over-Year (YoY) increase in digital grocery buyers.
The driving force behind this momentum is undoubtedly the COVID-19 Pandemic. It propelled digital grocery into the mainstream with no signs of slowing down. Anticipations indicate that online grocery sales will account for about 10 percent of global grocery sales by 2022. These significant figures are not just indicators for traditional stores; they signal an immense opportunity for retailers of all sizes to embrace digital retailing and distribution dynamics.
The grocery delivery app scraping approach offers local grocery stores a chance to tap into this burgeoning market. What exactly is it, and how can it revolutionize your local grocery store? Let's delve into the details and discover its potential benefits!
Significance of Scraping Grocery Delivery Apps in Germany
Localized Insights: Scraping data from German grocery delivery apps provides specific insights into the preferences, purchasing behaviors, and trends of the local population. This localized data is crucial for businesses aiming to accurately tailor their offerings to the German market.
Competitive Intelligence: By scraping multiple grocery delivery apps, businesses can gather competitive intelligence about pricing strategies, product offerings, and promotional campaigns. This information helps them fine-tune their strategies to stay competitive.
Supply Chain Optimization: For grocery delivery services and retailers, scraped data can offer insights into supply chain efficiency. Understanding which products are consistently in demand and the lead times for restocking can aid in optimizing inventory management and distribution.
Promoting Healthy Choices: Scraped nutritional information can assist customers in making informed and healthier choices when ordering groceries online. It aligns with the growing health-conscious trend and allows businesses to promote healthier options.
Personalized Shopping Experience: Scrape retail data to analyze customer preferences and behaviors, enabling businesses to offer personalized recommendations and suggestions to individual customers. It enhances the shopping experience and encourages customer loyalty.
Policy and Regulation Monitoring: Scraping Grocery Delivery Apps in Germany can help regulatory bodies monitor compliance with food safety and labeling regulations. By analyzing scraped data, authorities can ensure that products offered through these apps adhere to the necessary standards.
List of Data Fields
Grocer's or Store's Name
Address
Geo-Location
Products Name
Products Description
Products Category
Products Images
Products SKU
Products Pricing
Products Specifications
Discounted Pricing
Best Offers
Available Services
Customer Ratings & Reviews
Top Ten Grocery Delivery Apps in Germany
1. REWE: REWE is a prominent and widely recognized supermarket chain and grocery delivery service in Germany. As a pivotal part of the REWE Group, one of Europe's leading retail and tourism conglomerates, REWE plays a significant role in the nation's retail landscape. With a diverse portfolio of store formats, including REWE supermarkets, REWE City urban stores, and REWE Center hypermarkets, the brand caters to a broad spectrum of consumer needs. Scrape REWE grocery delivery data for demand forecasting.
2. EDEKA: EDEKA is one of Germany's largest and most prominent supermarket chains. The company operates a vast network of stores, ranging from small neighborhood markets to large hypermarkets, catering to the varied needs of consumers across the country. Known for its commitment to providing a comprehensive selection of goods, EDEKA stores offer various products, including fresh produce, packaged foods, household items, and non-food items. Scrape EDEKA grocery delivery data for localized marketing.
3. Amazon Fresh: Amazon Fresh is an online grocery delivery and pickup service offered by Amazon, the global e-commerce giant. It provides customers convenient access to a wide range of fresh and perishable grocery items, allowing them to order groceries online and deliver them to their doorstep or arrange pickup at designated locations. Scrape Amazon Fresh grocery delivery data for freshness monitoring.
4. Bringmeister: Bringmeister is a prominent online grocery delivery service operating in specific regions of Germany. Offering a seamless solution for modern consumers seeking convenience and time-saving alternatives, Bringmeister enables customers to browse, select, and purchase various groceries and household items from the comfort of their homes. A user-friendly website and app allows customers to explore various product categories, including fresh produce, packaged goods, personal care items, and more. Scrape Bringmeister grocery delivery data for allergen and dietary information.
5. HelloFresh: HelloFresh is a well-known meal kit delivery service that operates globally, including in Germany. With a mission to revolutionize how people cook and eat at home, HelloFresh offers a convenient and innovative solution for busy individuals and families. The service directly provides pre-portioned ingredients and chef-curated recipes to customers' doorsteps. It enables subscribers to create delicious and wholesome meals without the hassle of grocery shopping and meal planning. Scrape HelloFresh grocery delivery data for recipe generation.
6. Gorillas: Gorillas is an innovative on-demand grocery delivery startup that has gained traction in various cities, including Germany. Gorillas stands out by promising ultra-fast delivery times, often within just minutes of placing an order. This unique selling proposition is made possible through a network of micro-fulfillment centers strategically located throughout urban areas. Customers can use the Gorillas app to select grocery items, including fresh produce, pantry staples, and household essentials. Scrape Gorilla grocery delivery data for sustainability tracking.
7. Flink: Flink is a rapidly emerging on-demand grocery delivery platform that has gained prominence, particularly in Germany. Flink's distinguishing feature lies in its promise of delivering a curated selection of groceries and everyday essentials to customers' doorsteps in a concise timeframe, often within just minutes. This impressive speed is made possible through strategically located micro-fulfillment centers that ensure proximity to urban areas. A user-friendly app allows customers to conveniently browse and choose from various products, including fresh produce, household items, and more. Scrape Flink grocery delivery data for health trends.
8. Getir: Getir is a prominent player in the rapidly growing on-demand grocery delivery industry, with its services expanding beyond Turkish origins to various international markets, including Germany. Rooted in convenience, Getir offers a mobile app through which customers can order groceries, household essentials, and even ready-to-eat meals. Scrape Getir grocery delivery data for waste reduction.
9. Kaufland: Kaufland is a prominent retail chain with a strong presence in Germany and several other European countries. Known for its extensive selection and competitive prices, Kaufland operates as a hypermarket, offering a wide range of products under one roof. The stores typically feature groceries, fresh produce, household goods, electronics, clothing, and more, making them a one-stop destination for diverse shopping needs. Scrape Kaufland grocery delivery data to understand consumer behavior.
10. Allyouneed Fresh: Allyouneed Fresh is an online grocery delivery service in Germany. It offers customers a convenient way to shop for a wide range of products from the comfort of their homes. The service provides diverse items, including fresh produce, groceries, household essentials, and more. Allyouneed Fresh's platform simplifies the shopping process, allowing customers to browse various categories, add products to their virtual carts, and customize their orders according to their preferences. Scrape Allyouneed Fresh grocery delivery data.
How grocery delivery app scraping can help in revealing market dynamics?
Grocery delivery app scraping services can help reveal market dynamics by providing insights into various aspects of the market's behavior and trends. Businesses and researchers can uncover valuable information such as consumer preferences, product demand patterns, pricing strategies, and competitor activities through the systematic collection and analysis of data from these apps. This data-driven approach enables a comprehensive understanding of how the market operates, evolves, and responds to different factors. By examining the scraped data, businesses can make informed decisions, develop targeted strategies, and adapt to changing market conditions effectively.
For more in-depth information, feel free to contact Food Data Scrape today! We're also here to assist you with any of your needs related to Food Data Aggregator services and Mobile Grocery App Scraping service. We also provide advanced insights and analytics that offer valuable data-driven perspectives to drive informed decision-making and enhance business strategies.
Get in touch
Get in touchWe will Catch You as early as we recevie the massage
Trusted by the best of the food industry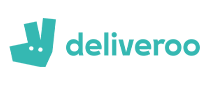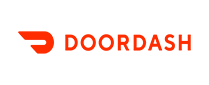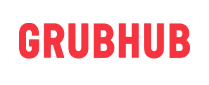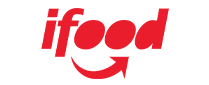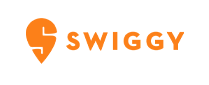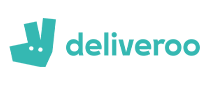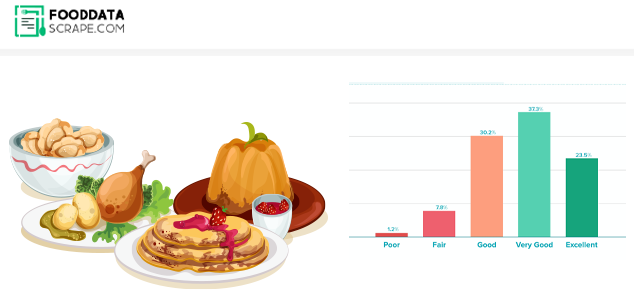 Gain Culinary Success with Food Dashboard Insights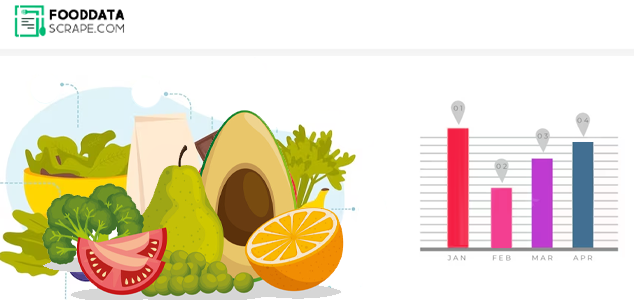 Grocery Dashboard to Drive Grocery Insights